Pre Fabricated Duct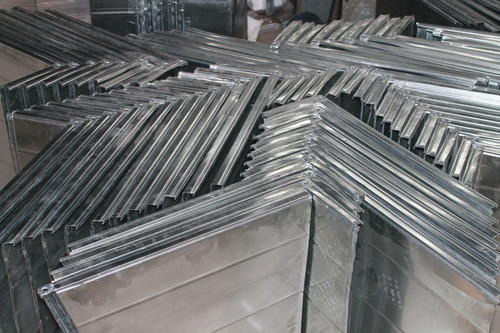 Pre Fabricated Duct
Product Description
Dynamic Engineering is the leading manufacturer of Pre-Fabricated Ducts under the brand name "DYNAMIC" with Highly sophisticated CNC Auto Duct Forming Machines.
Dynamic Ducts are 4-Bolted Transfer Duct Flange System.
We know the duct work is the crucial part of timely completion of HVAC Projects.
Delay in duct work cause various implication in the projects.
We manufacture ducts conforming to International HVAC Standards such as SMACNA, IS, DW144 etc.
Benefits of Pre-Fabricated Ducts
Very Low Leakage.
Quick Production.
Quick Installation.
Ducts are made from Coils instead of sheets thus ducts will be properly aligned after installation
Low Wastage.
Production Capacity: 600 Sqmt per day
Delivery Time: Depending upon the quantity
Packaging Details: They are transported in L Profile