Forward curved DIDW Blower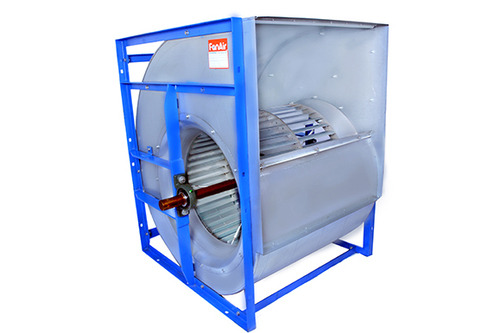 Forward curved DIDW Blower
Product Description
Main parts of a centrifugal fan are:
Fan housing: - Casing is constructed in GI (or SS) to increase the life against rusting. Sides of fans are Pittsburgh locked with Pittsburgh lock formers. Scroll of the casing is ribbed for extra strength.

Impellers: - Impellers manufactured are dynamically balanced with extensive precision to enhance the performance in terms of efficiency & noise levels.

Supporting Frames: - To provide the rigidity & stability to fan side frames are manufactured from Angle Section with welding. Surface is finished with either of enamel paint, epoxy paint or powder coating.

Shafts: - Shafts are manufactured from EN-8 carbon steel which are machined & grinded to allowable tolerances. Keyways are cut as per standards.

Bearings: - Bearing used in Fan Air Fans are deep groove or spherical roller type of international standard which have eccentric locking collars. These bearing are self-aligned and pre- lubricated and are maintenance free.