Forward Curved Blower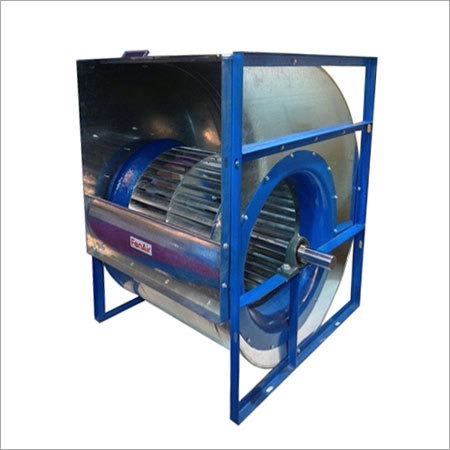 Forward Curved Blower
Product Description
We are instrumental in providing our valuable clients with a comprehensive range of Forward Curved Blower that is manufactured using supreme quality raw material and latest technology. To ensure its flawlessness, the offered product is thoroughly tested on various parameters in ahead of dispatching the delivery from our end. Our offered product is highly appreciated in the market for its features like corrosion resistance, high speed bracing rings, robust design and optimum performance. The offered Forward Curved Blower is widely used in many electrical appliances for blowing the air.
Under the brand name of FanAir, Dynamic Engineerings is leading manufacturer of DIDW forward Curved Fans

Features of FAFC Series

Capacity

Capacity ranges from 2900 CFM to 39000 CFM

Model

FAFC 250 to FAFC 1120

Capacity

Capacity ranges from 1500 CFM to 39000 CFM

Pressure

Static Pressure Ranges upto 60 mm wg.

Housing

Casing is constructed in GI Sheets to increase the life against rusting.
Sides of fans are pittusburgh locked with pittsburgh lock formers.
Scroll of the casing is ribbed for extra strength

Impeller

Impellers have forward curved blades which are manufactured with extensive precision with die work to enhance the performance in terms of efficiency & noice levels.
Impellers are dynamically balanced as per standards.

Supporting Frames
Fan dia ranges from 800 to 1120 have frame manufactured from Angle Section with arrangement for pillow bearing.
Fan dia ranges from 250 to 710 have frame manufactured from GI Sheet with spider bracket arrangement.


Shafts(Chrome Plated)

Shafts are manufactured from EN-8 carbon steel which are machined & grinded to allowable tollerences.
Keyways are cut as per standards.
Our shafts chrome plated which make them more corrosion resistant.


Bearings

Bearing used in Fan Air Fans are deep groove or spherical roller type of international standard which have eccentric locking collars.
These bearing are self-aligned and pre-lubricated and are maintenance free.


Inlet Cones
For fan dia ranges 250 - 710 inlet cones are integrated part of sides of casing fabricated by deep draw process.
For fan dia ranges 800 - 1000 inlet cones are availiable in both metal & FRP.